Here are the Earrings my mother gave to me as payment (payback?) after
making me be inside a bead store for a lifetime (okay maybe not a
LIFETIME per se but for one hundred eighty minutes of my life I'll never
recover from)…she made them – yay Mom!
Tags:
General Babble
I'm jessalu on Ravelry.
My blogroll has grown too large to list on my front page in its entirety. If you'd like to see the rest of the blogs I read you can visit my blogroll page
Anything purchased through this Amazon link will pay a percentage to me - thanks!


Interested in getting shop updates via email? Subscribe to the newsletter!
You can also find me on Instagram here: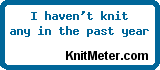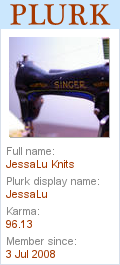 Font for my Signature provided by Jennifer D.
visitors since February 2005
<<
>>

Previous |? |Next