October 30th, 2005 | Author:
JessaLu
…the results of the pumpkin vote!
In first place with a whopping 8 votes is #1 Ghosts (which is my work of art), second with 4 votes is #4 Angry (Dave's), third is #2 Skull (Heather's) with 3 votes and bringing up the rear with dignity is #3 Happy with 2 votes.
Thanks for voting everybody – Happy Halloween! To amuse yourselves I have this link for you – have at it! (Link found at Cathy's blog).
I'm jessalu on Ravelry.
My blogroll has grown too large to list on my front page in its entirety. If you'd like to see the rest of the blogs I read you can visit my blogroll page
Anything purchased through this Amazon link will pay a percentage to me - thanks!


Interested in getting shop updates via email? Subscribe to the newsletter!
You can also find me on Instagram here: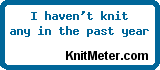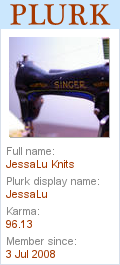 Font for my Signature provided by Jennifer D.
visitors since February 2005
<<
>>

Previous |? |Next