December 28th, 2005 | Author:
JessaLu
Look what I got today!
My bag AND a skein of handpainted yarn from Jessie's site (go there, buy stuff, it's awesome. Trust me.)
I remembered this morning that I have one more scarf to finish (uck) along with a hat. By Thursday.
Great. Just when I thought my life was my own again.
I'm jessalu on Ravelry.
My blogroll has grown too large to list on my front page in its entirety. If you'd like to see the rest of the blogs I read you can visit my blogroll page
Anything purchased through this Amazon link will pay a percentage to me - thanks!


Interested in getting shop updates via email? Subscribe to the newsletter!
You can also find me on Instagram here: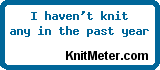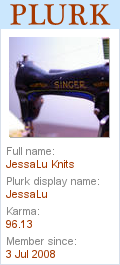 Font for my Signature provided by Jennifer D.
visitors since February 2005
<<
>>

Previous |? |Next