…as you can tell by the picture, my drive to the Twist was fan-f*cking-tastic.
Thankfully, it got better for the ride home – and the Twist itself was small, yet nice :o) Photos and more details tomorrow – in the meantime, I'm casting on for Ene's Scarf (from Scarf Style) and trying to remember how to count to 375…
Pumpkin Passport

5 April 2016

02-03-2016

2016 stitch-along from The Frosted Pumpkin Stitchery

StoryTime Sampler

3 February 2016

I don't know if this project will stay here, but I wanted a spot to put all of my photos for the current sampler I'm cross stitching.

02-03-2016

I've put this on 'hibernating' status since I'm trying to decide what to do - I kind of want to pick my favorite 6 and make a mini sampler since there are some books in the mix that aren't my favorites

Simple Fingerless Mitts

3 February 2016
I'm jessalu on Ravelry.
My blogroll has grown too large to list on my front page in its entirety. If you'd like to see the rest of the blogs I read you can visit my blogroll page
Anything purchased through this Amazon link will pay a percentage to me - thanks!


Interested in getting shop updates via email? Subscribe to the newsletter!
You can also find me on Instagram here: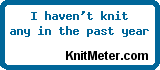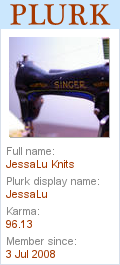 Font for my Signature provided by Jennifer D.
visitors since February 2005
<<
>>

Previous |? |Next