November 3rd, 2006 | Author:
JessaLu
First – my Eye Candy:
Can you guess what it is? It used to look like this:
…and when I was done plying it I think I learned what 'maximum capacity' means on an Ashford Traditional:
I don't think I could have fit one more inch of yarn on there, what do you think? ;o)
---
So, now for the meme.
Deb aka Chappy's Mom
has asked for a photo of the photo from the November page of your calendar:
Here's mine – it's a MinPin calendar, since we have a MinPin and love MinPins…well…hence the calendar ;o) I hope it's cheery enough!
If you want to play along, consider yourself tagged – read more about it here.
I'm jessalu on Ravelry.
My blogroll has grown too large to list on my front page in its entirety. If you'd like to see the rest of the blogs I read you can visit my blogroll page
Anything purchased through this Amazon link will pay a percentage to me - thanks!


Interested in getting shop updates via email? Subscribe to the newsletter!
You can also find me on Instagram here: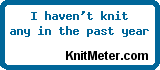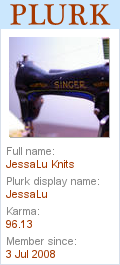 Font for my Signature provided by Jennifer D.
visitors since February 2005
<<
>>

Previous |? |Next