December 29th, 2006 | Author:
JessaLu
…already? Wow. Time flies…
I hope you all had a wonderful Holiday (and those of you who celebrate Hanukah, I hope you also enjoyed your Holiday last week). Here is some Christmas Eve Eye Candy for you to enjoy:
The photographer was RR for this one – you know the blog is all-consuming when your SO says, "I took some pictures for the blog tonight" and you never asked him to ;o)
See you next week! (when regular blogging will return) :o)
I'm jessalu on Ravelry.
My blogroll has grown too large to list on my front page in its entirety. If you'd like to see the rest of the blogs I read you can visit my blogroll page
Anything purchased through this Amazon link will pay a percentage to me - thanks!


Interested in getting shop updates via email? Subscribe to the newsletter!
You can also find me on Instagram here: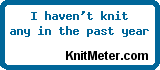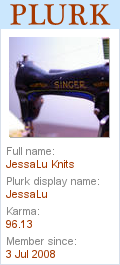 Font for my Signature provided by Jennifer D.
visitors since February 2005
<<
>>

Previous |? |Next