February 5th, 2007 | Author:
JessaLu
Finished! Finis!
I'll say this much for the Superbowl…it gives you some kickass knitting time. The highlight of the game for me was the halftime show – I love me some Prince. Though I must admit I was a little taken aback by his…shall we call it a hairdo? Do-rag? What the hell was that thing on his head? He looked like my Grandmother (either one) when she had her hair up in curlers…
Anywho, now that my monkey sockage is finished I need to find a new project…in blue…or grey…or white…I'm five days into Project Spectrum 2.0 and I'm already slacking!
I'm jessalu on Ravelry.
My blogroll has grown too large to list on my front page in its entirety. If you'd like to see the rest of the blogs I read you can visit my blogroll page
Anything purchased through this Amazon link will pay a percentage to me - thanks!


Interested in getting shop updates via email? Subscribe to the newsletter!
You can also find me on Instagram here: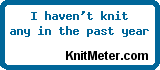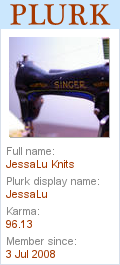 Font for my Signature provided by Jennifer D.
visitors since February 2005
<<
>>

Previous |? |Next