February 1st, 2008 | Author:
JessaLu
This is what I'm working on – the Fairpoint Dairy Superwash fiber is ready to be plied and I pulled out the Blue Suede Shoes roving from Crown Mountain Farms that I've had for months.
I didn't spin as much as some, but I did manage to spin more than I have in a long time. Thank you, Margene and Carole, for NaSpiMoMo (Ravelry link) and the motivation. I'm hoping to carry it into February. :o)
Have a great weekend, everybody! GO PATS! ;o)
11 Responses to "ECF – Fibery Again!"
I'm jessalu on Ravelry.
My blogroll has grown too large to list on my front page in its entirety. If you'd like to see the rest of the blogs I read you can visit my blogroll page
Anything purchased through this Amazon link will pay a percentage to me - thanks!


Interested in getting shop updates via email? Subscribe to the newsletter!
You can also find me on Instagram here: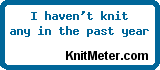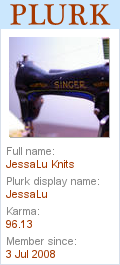 Font for my Signature provided by Jennifer D.
visitors since February 2005
<<
>>

Previous |? |Next