February 22nd, 2008 | Author:
JessaLu
…but who am I to complain?
I told him that I didn't want flowers on V-Day, I got them anyway. ;o) I thought I'd share them with you all for ECF this week.
Thank you all for helping with the name choice – I'll think I'll stick with 'Hottness' for the time being. It's growing on me. (Even if RR aka stick-in-the-mud doesn't like it so much…uh, hi honey! Love you!) ;o)
See you Monday!
Tags:
ECF
7 Responses to "He Never Listens…"
I'm jessalu on Ravelry.
My blogroll has grown too large to list on my front page in its entirety. If you'd like to see the rest of the blogs I read you can visit my blogroll page
Anything purchased through this Amazon link will pay a percentage to me - thanks!


Interested in getting shop updates via email? Subscribe to the newsletter!
You can also find me on Instagram here: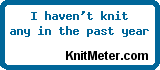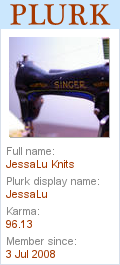 Font for my Signature provided by Jennifer D.
visitors since February 2005
<<
>>

Previous |? |Next