…because you know, all this yarn isn't eye candy enough, I have to throw a garden picture at you guys too.  ;o)
So, so far I've plied up the Aspen (2-ply fingering weight 120 yards):
and am halfway through Pie for Everyone:
and have broccoli:
…gotta get back to the wheel!  Have a great weekend, everyone!
Tags:
ECF
,
Spinning
,
Tour de Fleece 2009
14 Responses to "TDF 2009 Update – 7/10/09 (and some eye candy…)"
I'm jessalu on Ravelry.
My blogroll has grown too large to list on my front page in its entirety. If you'd like to see the rest of the blogs I read you can visit my blogroll page
Anything purchased through this Amazon link will pay a percentage to me - thanks!


Interested in getting shop updates via email? Subscribe to the newsletter!
You can also find me on Instagram here: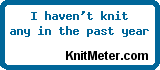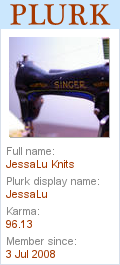 Font for my Signature provided by Jennifer D.
visitors since February 2005
<<
>>

Previous |? |Next