December 21st, 2012 | Author:
JessaLu
Jazzy the Elf, a photo by JessaLu on Flickr.
She hated that hat! lol
I hope everyone is having a wonderful holiday season!
As per usual, I've been too busy to blog but I do have a few projects that I need to post about so you'll be hearing from me again soon!
Happy Holidays!
Tags:
Christmas 2012
,
Eye Candy Friday
,
Holidazed
5 Responses to "Jazzy the Elf wishes you a Happy Holiday!"
I'm jessalu on Ravelry.
My blogroll has grown too large to list on my front page in its entirety. If you'd like to see the rest of the blogs I read you can visit my blogroll page
Anything purchased through this Amazon link will pay a percentage to me - thanks!


Interested in getting shop updates via email? Subscribe to the newsletter!
You can also find me on Instagram here: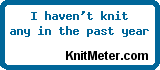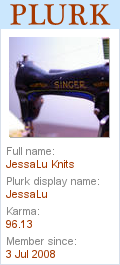 Font for my Signature provided by Jennifer D.
visitors since February 2005
<<
>>

Previous |? |Next