Wow I can't believe I haven't posted on the blog since February! I've been crazy busy with the shop – for which I am eternally grateful since that's how I make my living these days – so everything other than shop updates and sewing has suffered lately. I'll try to post a little more often than once every fourth months, though!
I hope you and yours are having a wonderful Fourth of July weekend! We did our annual fireworks show for our little town last night, here is some video of the finale:
I hope to be back soon with some pictures of Tour de Fleece spinning!
Tags:
fireworks go boom
,
Tour de Fleece
3 Responses to "Happy Fourth of July!"
I'm jessalu on Ravelry.
My blogroll has grown too large to list on my front page in its entirety. If you'd like to see the rest of the blogs I read you can visit my blogroll page
Anything purchased through this Amazon link will pay a percentage to me - thanks!


Interested in getting shop updates via email? Subscribe to the newsletter!
You can also find me on Instagram here: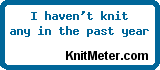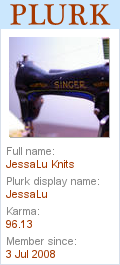 Font for my Signature provided by Jennifer D.
visitors since February 2005
<<
>>

Previous |? |Next