Etsy Shop
I no longer have listings in my Etsy shop – I've moved everything over to Big Cartel! Click on an image below to start browsing!
Progress…?
Pumpkin Passport

5 April 2016

02-03-2016

2016 stitch-along from The Frosted Pumpkin Stitchery

StoryTime Sampler

3 February 2016

I don't know if this project will stay here, but I wanted a spot to put all of my photos for the current sampler I'm cross stitching.

02-03-2016

I've put this on 'hibernating' status since I'm trying to decide what to do - I kind of want to pick my favorite 6 and make a mini sampler since there are some books in the mix that aren't my favorites

Simple Fingerless Mitts

3 February 2016
I'm jessalu on Ravelry.
Bloggers I know
My blogroll has grown too large to list on my front page in its entirety. If you'd like to see the rest of the blogs I read you can visit my blogroll page
Help a Knitter Out?
Anything purchased through this Amazon link will pay a percentage to me - thanks!


Stitched by me…
Interested in getting shop updates via email? Subscribe to the newsletter!
You can also find me on Instagram here:
Buttons!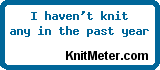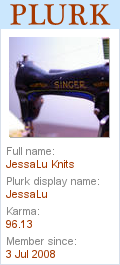 Font for my Signature provided by Jennifer D.
visitors since February 2005
Rings…
<<
>>

Previous |? |Next