Jazzy the Elf, a photo by JessaLu on Flickr.
She hated that hat! lol
I hope everyone is having a wonderful holiday season!
As per usual, I've been too busy to blog but I do have a few projects that I need to post about so you'll be hearing from me again soon!
Happy Holidays!
Progress…?
I'm jessalu on Ravelry.
Bloggers I know
My blogroll has grown too large to list on my front page in its entirety. If you'd like to see the rest of the blogs I read you can visit my blogroll page
Help a Knitter Out?
Anything purchased through this Amazon link will pay a percentage to me - thanks!


Stitched by me…
Interested in getting shop updates via email? Subscribe to the newsletter!
You can also find me on Instagram here:
Buttons!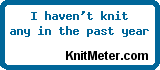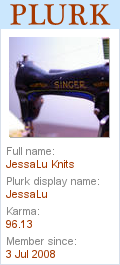 Font for my Signature provided by Jennifer D.
visitors since February 2005
Rings…
<<
>>

Previous |? |Next